For a couple of months I have been swiping my Visa and Barneys card like there's no tomorrow...I wonder when am I getting a black Amex...Anyway, here's a look at the fashionistas at my favorite stores..
At the Nice Collective Sample Sale...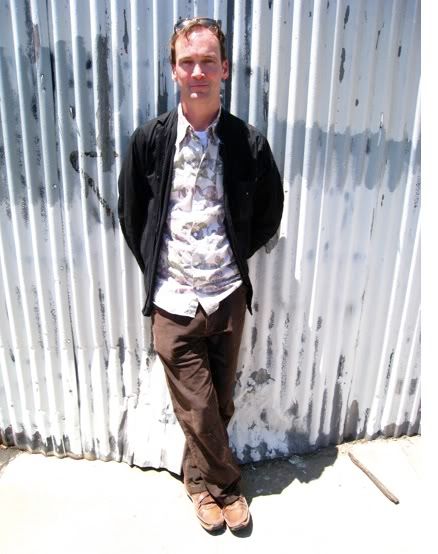 My buddy Chris wears a black light jacket and cargo trousers both by Nice Collective, a pastel floral Dries Van Noten shirt and his favorite J shoes
At The Archive...
Boutique owners David and Arthur are definitely the two of the best-dressed gentlemen in San Francisco. The Archive is undoubtedly my favorite boutique in San Francisco. Just this year alone I have gotten three jackets from their store. Like what I told Arthur I know where to go if ever I win the lottery. I swear I can spend all my hard-earned money at this store without hesitation...
Of course everything...courtesy of The Archive...
At Harput's..
Buyer and uber fashionista Zana never fails to amuse me with her fashion-forward outfits. Just to see her at the store is worth the trip.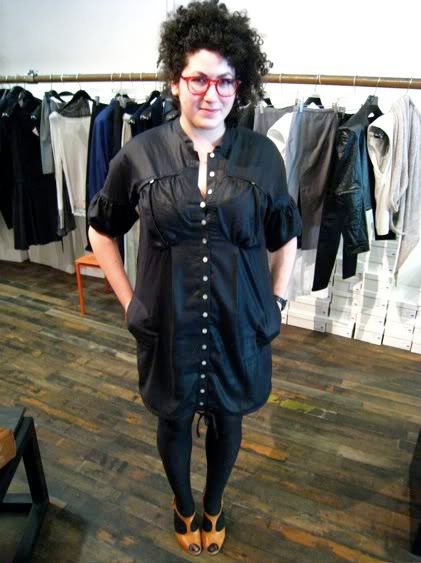 Zana wears a Daryl K dress, vintage glasses she got from some cool store in SF and sexy heels.
At Barney's...
If there's one relationship that I want to keep in this lifetime it would definitely be with Barney's. My love affair with Barney's started last year when I went to NY for a vacation. It was absolutely love at first time the first time I stepped into the Barney's Men Store in Manhattan. So when I heard that Barney's is opening a store in San Francisco I knew right away that the Lord finally answered my prayers...
Anyway, here are some snapshots of the fashionistas at Barney's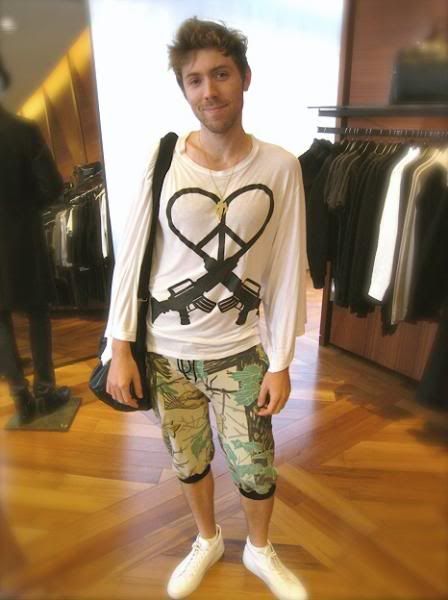 Tanner, a native of SF wears a Jeremy Scott top and shorts, black Deville bag from Dior Homme, necklace by Alex & Chloe and white Common Projects midtops.
href="http://i100.photobucket.com/albums/m12/misterpretender/calvin.jpg">
The ever fabulous Calvin (of MAC, one of the premiere stores in SF located in Hayes Valley) wears a Lanvin ensemble and vintage hat.
I spotted DJ while shopping with his buddy on the Fifth Floor of Barney's. I just had to take a picture of his cool getup. He wears a pair of cool white loafers from Tod's and cool Kidrobot manpurse.