Walking around Castro I ran into Ana...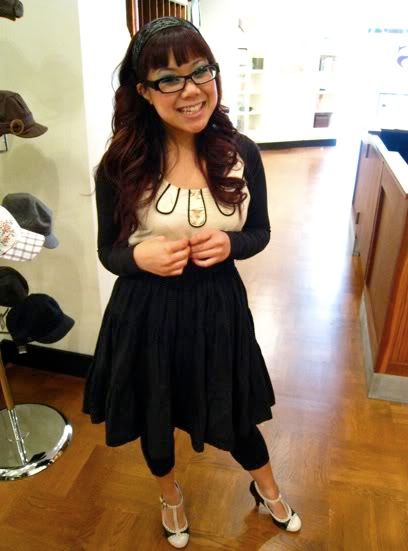 She's wearing mostly vintage and shoes courtesy by De La Sole.
At the Haight Festival I bumped into Parker Posey's look-alike
Outside Safeway a Japanese guy captured my eye...
Taro is wearing a Zara jacket, skinny jeans and Lacoste sneakers. And of course how can i forget that cute Vivienne Westwood beret...
At Taraval Street I bumped into another Japanese student waiting for the L Train...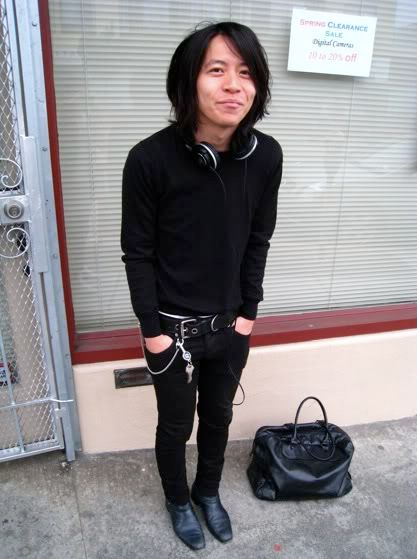 He's wearing tight-fitting Cheap Monday jeans, black sweater, boots he got from some store in the Haight and a man purse he purchased on Yahoo Japan!