When I got an email a few minutes before lunch from my co-worker, Marietta entailing Sarah Jessica Parker's appearance at Macy's in Pleasanton to promote her new fragrance, Lovely. I just had to take my lunch break a few minutes early. I literally ran as fast as Forrest Gump to the mall which was across our office building. Sure enough when I got there it was a madhouse. Thousands of SATC fans gathered to get a glimpse of one of the fashion icons of our time. Here are some snapshots...
Yes she's even more gorgeous in person...
Lets see if you can spot me...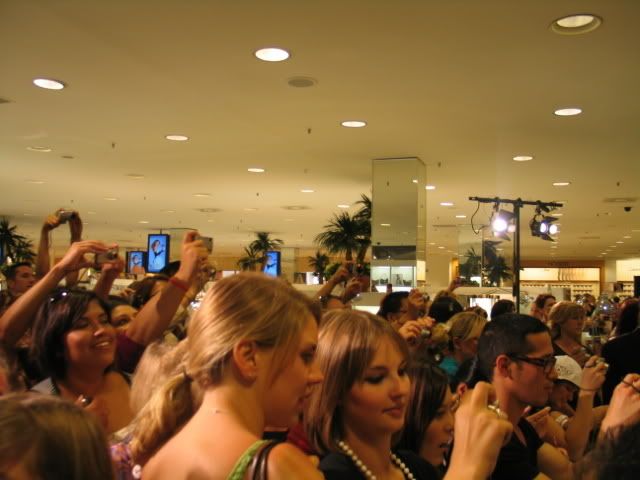 And her fabulous Miu Miu sequined pumps. SJP and I have the same shoe fetish...I did manage to shout out "Sarah work those
Manolos...(which turned out to be Miu Miu..how embarrassing..)